I felt so small next to this winged giant. I was impressed by the wingspan, by the intricacy of the wood used to make them. The Flemish landscape is scattered with windmills, bearing witness to a lively activity in the past. The wind-struck plains are indeed favourable! Did you know that there were around twenty windmills in Cassel?
Accompanied by a guide, I entered the windmill and its narrow structure. I breathed in the warm smell of wood. I could see the cogs, the ropes. I wasn't expecting so much technicality!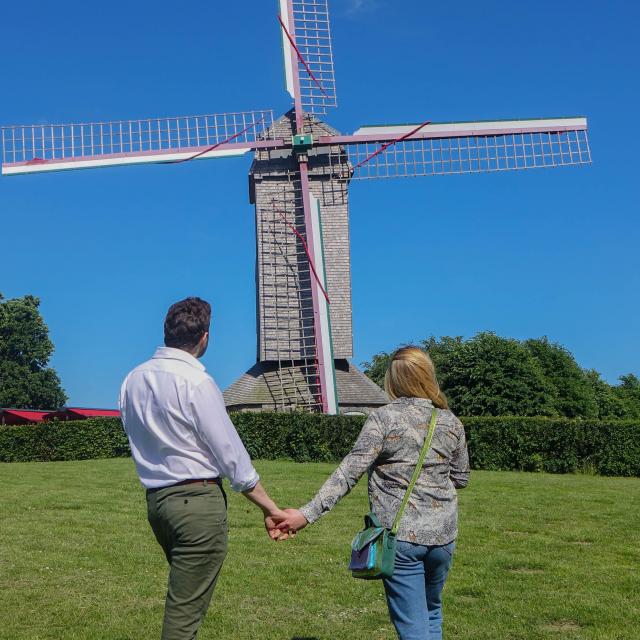 But, how does all this machinery work? The guide explained that the wings turn and operate a pivot. This leads to a series of wheels and gears. This sets the millstone to work, which grinds the wheat grains and produces flour.
Suddenly, I could hear creaking! The wings started moving as the guide had set them into motion. The entire windmill came to life!