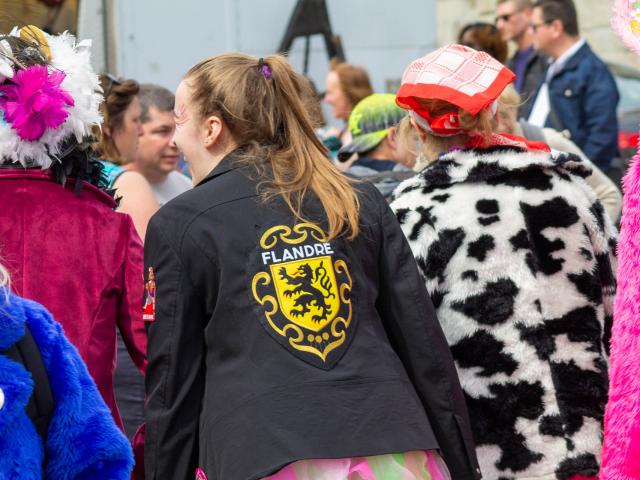 The story
What is Carnival?
In the heart of winter, a storm of colors and joy comes to break the grayness of the sky. It's carnival! This long-awaited moment for the Flemings is a time of celebration, splendor and conviviality.
More than ever, carnival-goers invade the streets, giants parade, confetti rains down.
This is an event not to be missed, unmissable in the year!
The giants are very often the historical witnesses of a battle won or emblematic figures directly taken from the imagination of the inhabitants. They are both the heart and the soul of Flemish processions and festivals. Today there are more than 50 giants in Flanders, made of cardboard, painted in bright colors and with ruddy faces. They are armed with a wicker structure and are mostly carried (the others being towed or seated).
100% carnival
The carnival is a breathtaking experience, which makes you vibrate all over! It's a whole folklore that is offered to you. The giants strolling through the streets of our villages, the local specialties that we taste on the go, the beer flowing freely, the electric and festive atmosphere…
Other ways to enjoy Destination Coeur de Flandre