I booked my visit at the Tourist Office. Then, before getting there, I did the safety course online created by Danone so I could learn about the what to do and the right attitude to have when visiting an industrial site and in particular, it gave me an overview of my guided tour.
On site, I was told to put on the necessary equipment: hairnet, protective clothing, etc. Next, the guide took us to discover the milk circuit. The visit began with an explanation about the factory's history. Then, I went to the unloading dock for the milk lorries, and I learnt about the number of litres of milk handled daily by the dairy. Then, I continued the tour, until getting to the high point: the room where the yoghurts are made! I saw the pots being shaped, the milk being poured and the culture added. I was slightly hypnotised by the mechanical dance of robots and pallets! The visit continued to the immense cold storage room, where the products will leave from.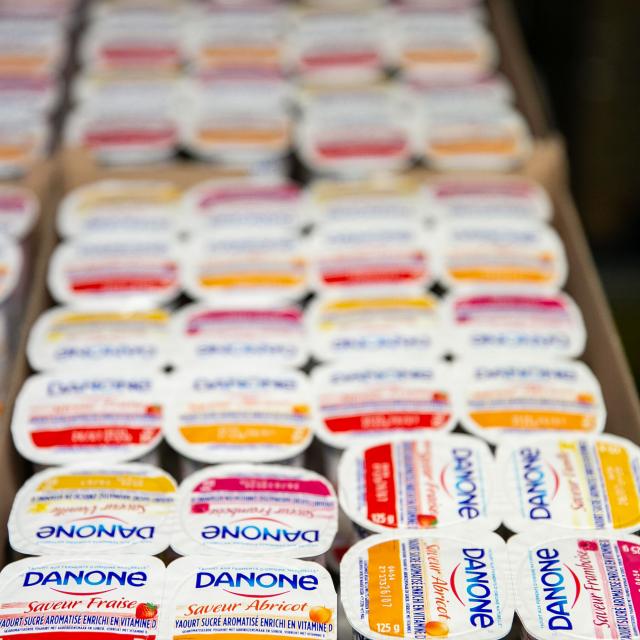 At the end of my tour, I was able to taste a few yoghurts with the guide and other visitors. The best way to ask a few last questions and in particular, enjoy the flavoursome products! I left with a cool box full of Danettes and Activia yoghurts to share with my loved ones at home. Or maybe I will keep them for myself, I haven't decided yet!