CAN YOU TELL US ABOUT YOUR JOB IN A FEW WORDS?
The épicerie-bar des bio monts is a bread depot, a food shop where you can find many local products, and also a friendly little restaurant with a selection of 20 local beers and organic wines.
The dishes are homemade and prepared using products from the shop. A very simple concept but which works well.
YOUR FAVOURITE FLEMISH PRODUCT?
It's difficult to chose one product given the huge amount of local producers that I work with and who excel in their domain! Let's go for the "tomme cappelloise", a delicious cheese made in St Jans Cappel by a young couple who founded the super Côté Ferme project. A Tomme that both adults and children love, either plain or with pepper or spices, and either as it is or melted on toast. A real treat for your taste buds!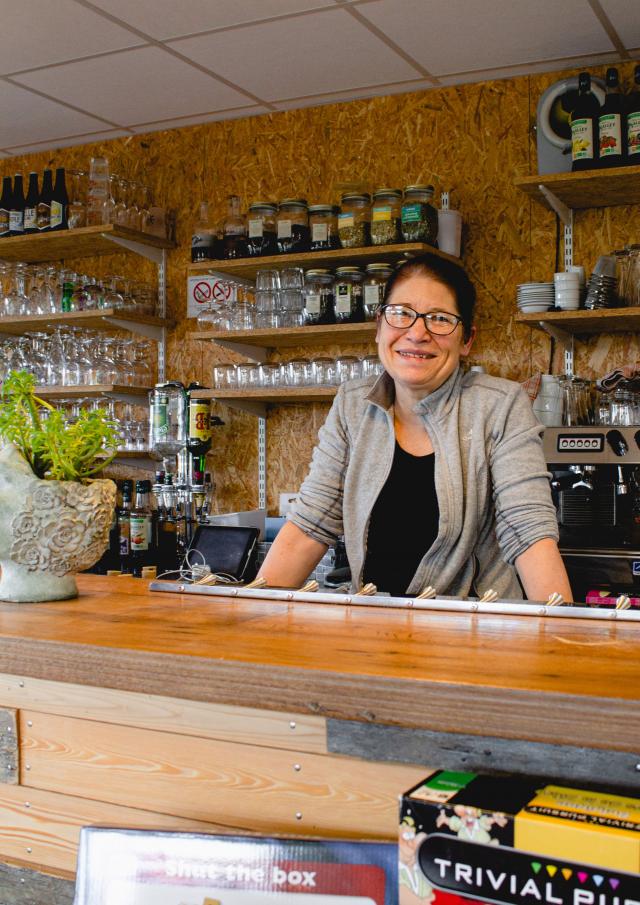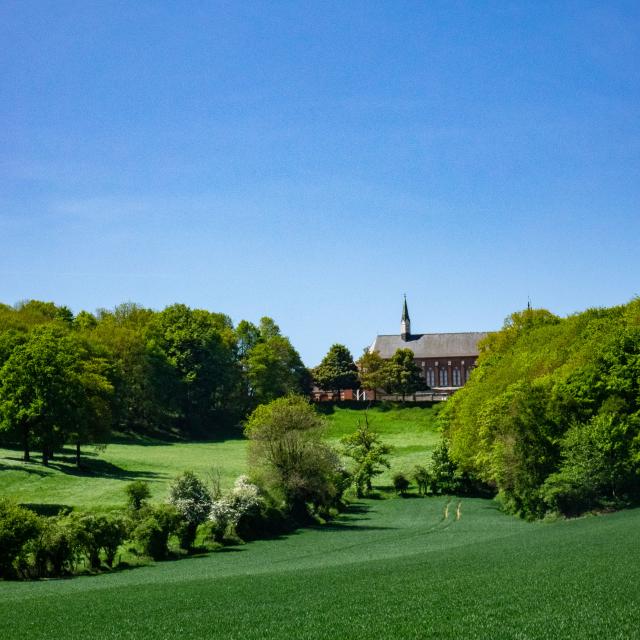 WHY DID YOU CHOOSE THIS TRADE?
It was a major turning point in my career as I am very concerned by environmental health issues and in particular, the link between our diet and our health. This is why I wanted to help people discover healthy products and promote local artisan productions that are also environmentally friendly. It's a passion-driven job, which is heavily focused on human relations with my customers and producers, and true to my values.
YOUR FAVOURITE PLACE?
In front of the Abbaye du Mont des Cats, a bench opposite the beautiful "Heuveland" landscape (the Monts de Flandre region); utter peace, unbounded…
AN ANECDOTE, A NICE COMPLIMENT FROM ONE OF YOUR CUSTOMERS?
"As soon as we walk in, we feel at home here", several customers have told me that.
THE LAST WORD?
The Monts de Flandre: 100% happiness and zenitude!