My visit began in the Gothic room at the bottom of the belfry. Dating back to the 13th century, I could see carved crests in the vaults, which enhanced the medieval side of this place even more. The guide talked about the eventful history of Bailleul, and consequently, about its belfry. The First World War didn't give the Flemish city a moment's peace, and was practically wiped off the map.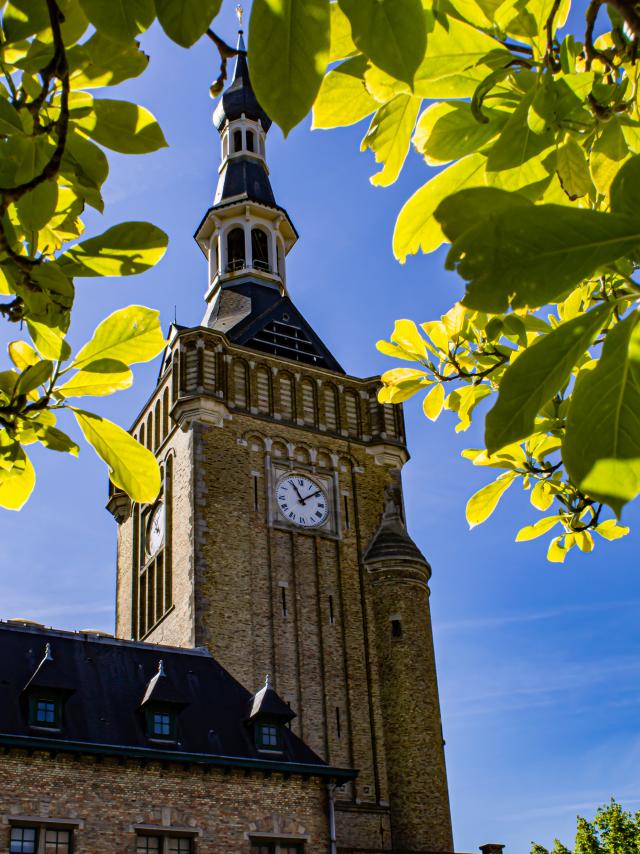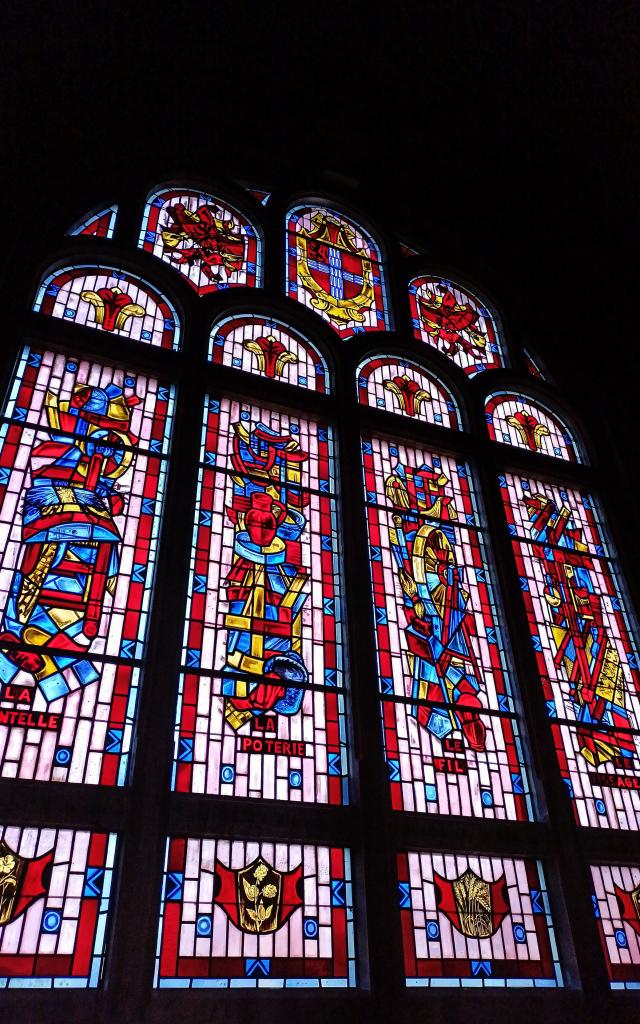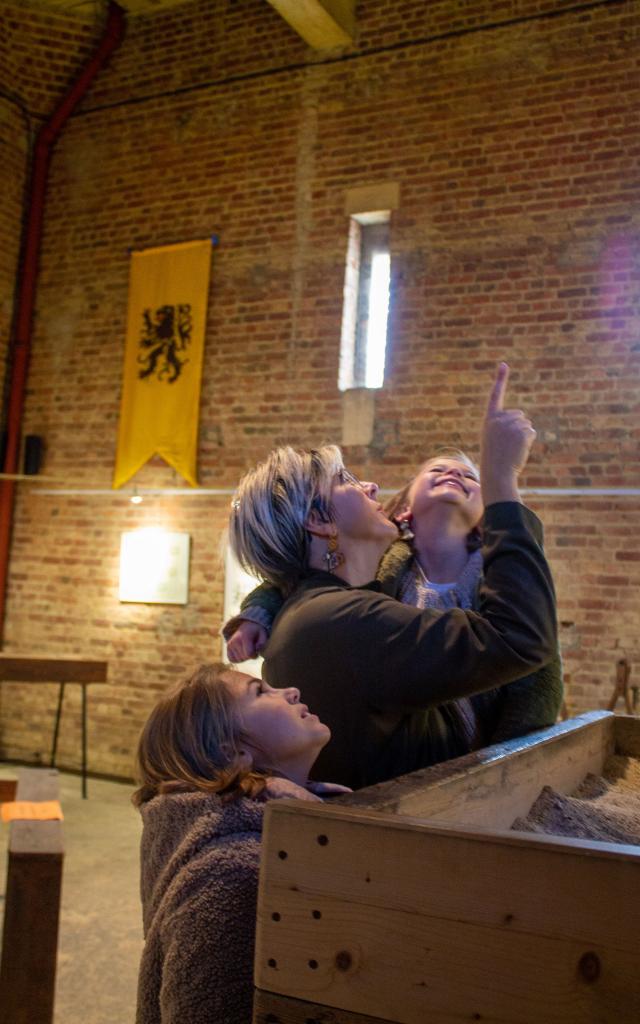 We went into the city hall, where the stained glass windows which overlook the central staircase dazzled me. Their colours were gorgeous! I followed the guide through the corridors of the city hall. Did you know that it didn't look the same at all before the First World War but that it was rebuilt in this Flemish Neo-Renaissance style?
A few extra steps, a door, a little corridor, and I arrived at the heart of the belfry. Sheltered by these thick brick walls, I felt like I had been projected outside of time. I couldn't hear the sounds of the town. I forgot I was right in the centre of Bailleul!
I climbed the green staircase where a sign indicated "Visit continues this way".